WBW 2010 theme:
Breastfeeding - Just 10 Steps!
The Baby-Friendly Way

Dear WBW celebrants,

Greetings from the WABA Secretariat. We would like to thank all WBW celebrants from over 170 countries who have celebrated WBW so successfully this year. More than 500 events took place globally involving more than 800,000 celebrants. Congratulations to everyone involved.

WABA is now pleased to announce the theme/slogan for WBW 2010 which has been decided by the WABA Steering Committee at its recent annual meeting.

The Carolina Global Breastfeeding Institute, led by Miriam Labbok has been appointed Key Writer for the WBW 2010 Calendar Announcement and Action Folder, working with the WABA Health Care Practices Task Force, Mother Support Task Force and BFHI Working Group.

The Calendar Announcement is currently being developed and should be ready for distribution in January 2010. Do keep a lookout for it.

Merry X'mas and Happy New Year.
---
World Breastfeeding Week 2009 • 1-7 August 2009
Press Release
Click here for PDF file.
Mother's International Lactation Campaign (M.I.L.C.) Virtual Nurse-in
Click here for more info.
WHO Letter of Support for World Breastfeeding Week 2009
Click here for PDF file.
UNICEF Letter of Support for World Breastfeeding Week 2009
Click here for PDF file.
International Pediatric Association Supports World Breastfeeding Week
Click here for PDF file.
---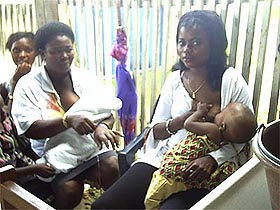 WBW around the World
Sharing your wonderful work will show linkage and solidarity with the global World Breastfeeding Week campaign. We would be happy to hear from you & give you some space for your efforts in promoting, protecting and supporting breastfeeding!
World Breastfeeding Week -
IYCF Global Strategy In Cameroon
By James Achanyi-Fontem,
IBFAN Cameroon Link Group Focal Point.
Click here for full story.
CARE's World Breastfeeding Week
Activities 2009
Breastfeeding: A Vital Emergency Response.
Are you ready?
For this year's World Breastfeeding Week, the Window of Opportunity program at CARE joined partners around the globe to highlight the critical role of breastfeeding before and during emergencies worldwide.
Click here for full story.
World Beastfeeding Week 2008 in Peru

North Georgia Health District in conjunction with the Whitfield, Murray, Fannin, Gilmer, Pickens, and Cherokee County Health Departments celebrates World Breastfeeding Week
Our World Breastfeeding Week event is designed to promote and support breastfeeding families in our community. We will have the North Georgia Health District Emergency Preparedness members available with information for all families on disaster preparedness. A walk is planned around the Ellijay downtown area along with some fun games. Come enjoy a game of "So You Think Your IQ is Higher than a Breastfed Baby?" and more… Click here for full story.
Celebrating World Breastfeeding Week in Serbia in 2009

Serbian Parents Network (Udruzenje RODITELJ) was established at the beginning of February 2006 after the initiative of a dozen young parents faced with numerous issues of parenting and upbringing. Some of the first problems that we, as young parents, encountered were closely related to the breastfeeding. Confusing and non-consistent medical professional`s advices and their recommendations of the formula, lack of support for breastfeeding mothers - from the professionals as well as from the nearest surrounding/ relatives and family, lack of the mother-baby friendly facilities, as well as the prejudice related to the breastfeeding in public and extended breastfeeding, are only some of the problems that the young parents in Serbia are constantly coming across. Click here for more info.
UNICEF Indonesia's plans for WBW 2009
UNICEF in collaboration with Mercy Corps and the Coalition of Independent Journalists (KOJI) will conduct a training of 20 journalists from electronic and printed media. Click here for more info.
World Breastfeeding Week 2009 activities in Paraguay
Every year Paraguay celebrates World Breastfeeding Week (WBW). This year activities are planned and will be carried out by different hospitals and organizations. Click here for more info.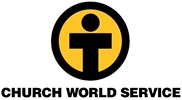 Need for nutrition doesn't stop for emergencies
By Matt Hackworth by Church World Service, Pakistan
SWABI, Northwest Frontier Province, Pakistan - The scorching sounds of intense fighting near her home in the Swat Valley drove Saeeda away so quickly she didn't have time to save many belongings. Click here for more info.
USAID's Infant & Young Child Nutrition (IYCN) Project celebrates World Breastfeeding Week in several countries
To commemorate World Breastfeeding Week, the IYCN Project will participate in activities to promote good infant feeding practices during the critical time from pregnancy through the first two years of life. Click here for more info.
---
WBW Theme for 2009
Breastfeeding: A Vital Emergency Response
Are you ready?
OBJECTIVES OF WORLD BREASTFEEDING WEEK 2009
To draw attention to the vital role that breastfeeding plays in emergencies worldwide.

To stress the need for active protection and support of breastfeeding before and during emergencies.

To inform mothers, breastfeeding advocates, communities, health professionals, governments, aid agencies, donors, and the media on how they can actively support breastfeeding before and during an emergency.

To mobilise action and nurture networking and collaboration between those with breastfeeding skills and those involved in emergency response.
RATIONALE
Children are the most vulnerable in emergencies – child mortality can soar from 2 to 70 times higher than average due to diarrhoea, respiratory illness and malnutrition.
Breastfeeding is a life saving intervention and protection is greatest for the youngest infants. Even in non-emergency settings, non-breastfed babies under 2 months of age are six times more likely to die.
Emergencies can happen anywhere in the world. Emergencies destroy what is 'normal,' leaving caregivers struggling to cope and infants vulnerable to disease and death.
During emergencies, mothers need active support to continue or re-establish breastfeeding.
Emergency preparedness is vital. Supporting breastfeeding in non-emergency settings will strengthen mothers' capacity to cope in an emergency.
---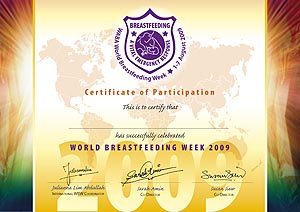 Organise WBW Events and win
a personalised special edition
WBW 2009 Certificate
All you have to do is to organise
a WBW event and complete
the WBW Report Form below:
• Click here for English
• Click here for Spanish
Click here to view list of awardee


---
World Breastfeeding Week
NEW YORK, USA, 31 July 2009 UNICEF and the World Alliance for Breastfeeding Action are commemorating World Breastfeeding Week, 1-7 August 2009, by underscoring the vital importance of breastfeeding ...
UNICEF: Promoting breastfeeding in cyclone-hit Myanmar


UNICEF: Breastfeeding saves lives after earthquake disaster
---
Congratulations to the winners of the WBW Photo Contest and all those who took part in the competition. Winning photos are featured in WABA's 2009 Action Folder and other promotional materials.

1. Laurel K.Tharrington.
Photo: Everyone needs to be ready and prepared for emergencies

2. Sudipto Das.
Photo: Breastfeeding during heatwave

3. Sudipto Das.
Photo: Hard World -Breastfeeding in a relief camp in India

4. Asha D Benakappa. Photo: Domestic Violence as Unforeseen Emergencies

5. Sarah Segal.
Photo: Brestfeeding Baby Next to Armed Soldier on bus in Israel

6. Ruth Babirye.
Photo: Code Monitoring in Emergencies

7. Ruth Babirye.
Photo: Breastfeeding: Hope before Help

8. Roseane do Socorro Goncalves Viana.
Photo: Breastfeeding, the First Rigth to Food

9. Grace Nambuusi.
Photo: Breastfeeding mother in Karamoja – Region under Emergency situation in Uganda

10. Mirian Tamashiro Flores.
Photo: Breastfeeding after one year of Ica's earthquake in Peru

.